What is parkfest?
As with all good ideas this one started late in the evening in a pub. A few of the locals who hadn't seen each other in a few years gathered for a few beverages and started telling stories. As the night wore on the usual discussion of "we really must do this again some time" started so instead of leaving it as some time we made a definite plan. The plan is fairly simple and it's to have a big local bbq/picnic (hopefully the weather will cooperate). Who knows, this might be the start of an annual event.
Who's invited?
Last year was a huge success and we are hoping for the same again this year. We want to make sure that things are enjoyable for everyone so we are not inviting the whole parish to come along. We are not sure how many is too many but anyone that turns up will be welcomed. As we are going to be cutting off the Park Rd we figured we should let the people who live on the road figure out how many to invite.
Where?
The park. For those who don't know where the park is let's try and explain. If you are coming in from the head of the road it's the 3rd small road to the right. It's the road that runs in front of Mrs. Keenan's house down toward John/Helen Gavin's house. Eamon Gavin has kindly offered to let us use his garden for some of the things we want to set up.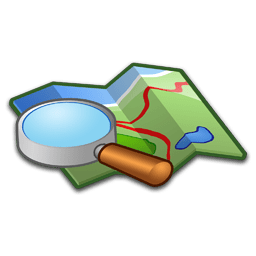 Check out the map
When?
Saturday July 20th at 1:30pm
Why?
Don't ask silly questions. The answer should be really obvious. WHY NOT?!?!?!?
What do I bring?
The most important thing to bring is yourself. After that you should bring what ever you want to eat and drink during. There will be a few BBQ's set up so you can cook what ever you bring with you. If you're a bit of a god/goddess in the kitchen make sure to bring along some of your favourite dishes so we can all have a taste.
We kinda forgot about the little ones last time so please make sure you bring along a bottle or two of something for the kids to drink.
Have a question?

We think we have covered everything here but you might think of something that we haven't. Maybe you want to help out with the organizing of this too. What ever is it why not pop over to the contact us page and leave us a message.